The Royal Government of Cambodia (RGC) has set a National Strategic Development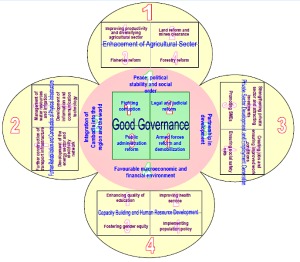 Plan based on its Rectangular Strategy (2004).
MOWRAM and MAFF together in Technical Working Group on Agriculture and Water (TWGAW) have developped their own strategy.
FWUC registration and statutes are based on the legal documents of the Circular 1 (1999) and Prakas 306 (2000).
The Law on Water Resources Management has been approved by the Parliament in 2007. Many sub-decrees (including about FWUC) are still to be approved.
Cliquez sur la photo pour l'agrandir
–>